Instructors

George Rydberg: Guitar, bass guitar, keyboard, saxophone
Jerry Girard: Guitar, mandolin, banjo, ukelele, keyboard
Connie Hughes: Trumpet, trombone, flute, clarinet, saxophone, cello, violin, keyboard
Matthew Gerren: Drums
Eddie Chung: Musical instrument repair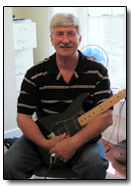 George Rydberg, Owner
George, owner of Manatee Music, is a veteran musician and long-time instructor. He teaches guitar, bass guitar, keyboard, and saxophone. Throughout his musical career, George has played in clubs, at weddings, and in church praise and worship. George owned Paramount Music in Calumet City, Illinois, from 1977 to 1992 before relocating to Bradenton, Florida and opening Manatee Music in 1998. Manatee Music has been at its present location at 2710 Manatee Avenue West since 2002.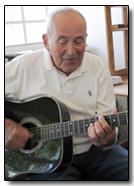 Jerry Girard
Jerry, a veteran musician and long-time instructor at Manatee Music, teaches guitar, mandalin, banjo, ukelele, and keyboard. Throughout his musical career, Jerry has played and sung his way across most of the United States of America.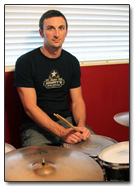 Matthew Gerren
Matthew has been playing the drums since 1998. He took drum lessons locally for five years and has continued his music education through an online drumming community. Matthew's experience started on the Manatee High Drumline and moved towards a drum set when playing in an alternative band. He has played with many musicians and currently plays at The Bridge Church. Matthew has been teaching drum lessons since May of 2011. He teaches his students to become well-rounded drummers by customizing lessons to each individual.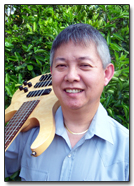 Eddie Chung
Eddie has over 20 years of experience in music instrument repair. He does electric and acoustic guitar and bass instrument setups and repairs. He also does amplifier modifications and repairs, specializing in tube amps. Eddie also does saxophone, clarinet, and flute re-corking and re-padding.